The Military Spouse Employment Review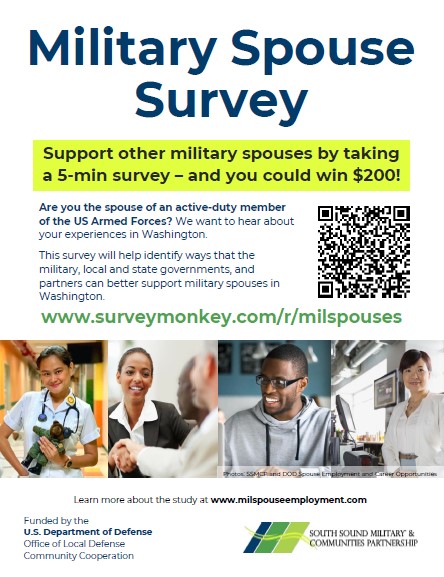 What is the Military Spouse Employment Study?
The Military Spouse Employment Study will provide a current understanding of military spouse employment across the state of Washington, as well as recommended strategies for barriers to employment that are identified. The effort will include a statewide survey of military spouses, stakeholder interviews, and focus groups, alongside other research. The study launched in April 2023 and will conclude no later than August 2024. For a complete project overview, see slides. 
What will be the outcomes of this study?
The final report will identify opportunities to address direct and indirect to workforce participation workforce by military spouses. Strategies may involve collaboration among the military; federal, state, and local governments; and private, nonprofit, educational, and labor partners. The final draft of this study is due out in August of 2024.
Why is this study being conducted?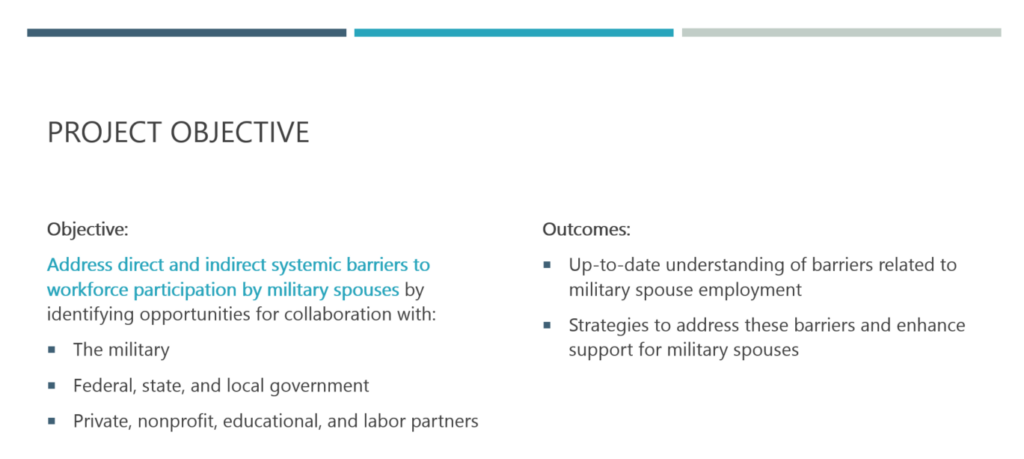 Military spouses have long reported that they face barriers to employment. Nationally, the unemployment rate of military spouses is four times the rate among the general population. This challenge significantly impacts military families and the military itself: among active-duty military families, 44% report spousal employment challenges as a major family stressor and 18% report spousal employment challenges as a reason for potentially choosing to separate from the military (Blue Star Families, 2021). Given these challenges, the South Sound Military & Communities Partnership (SSMCP) is studying the challenges, opportunities, and needs of military spouses in their efforts to find employment and identifying strategies to address barriers and enhance supports for military spouse employment.
Who will be involved?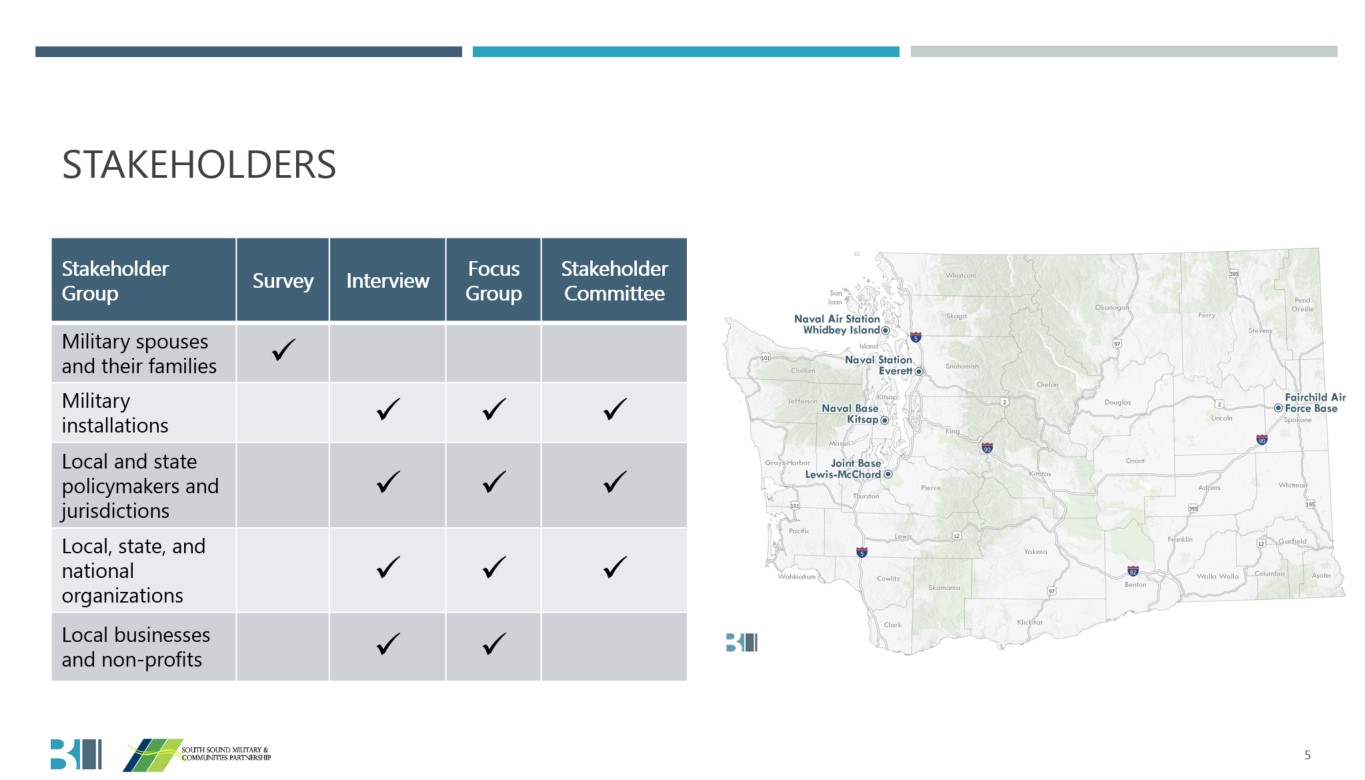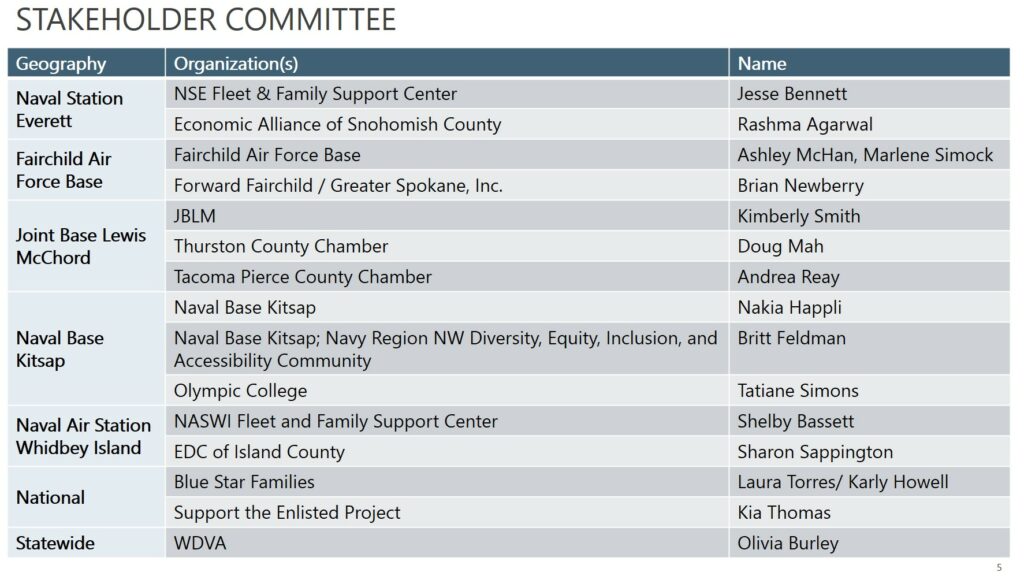 SSMCP is leading this study, with funding support from the Office of Local Defense Community Cooperation (OLDCC) and engagement and analytic support from BERK Consulting. Participating stakeholders will include statewide military spouses and their families, military installations, public sector policymakers and staff, and key partners from the nonprofit and private sectors.
What is the timeline for this project?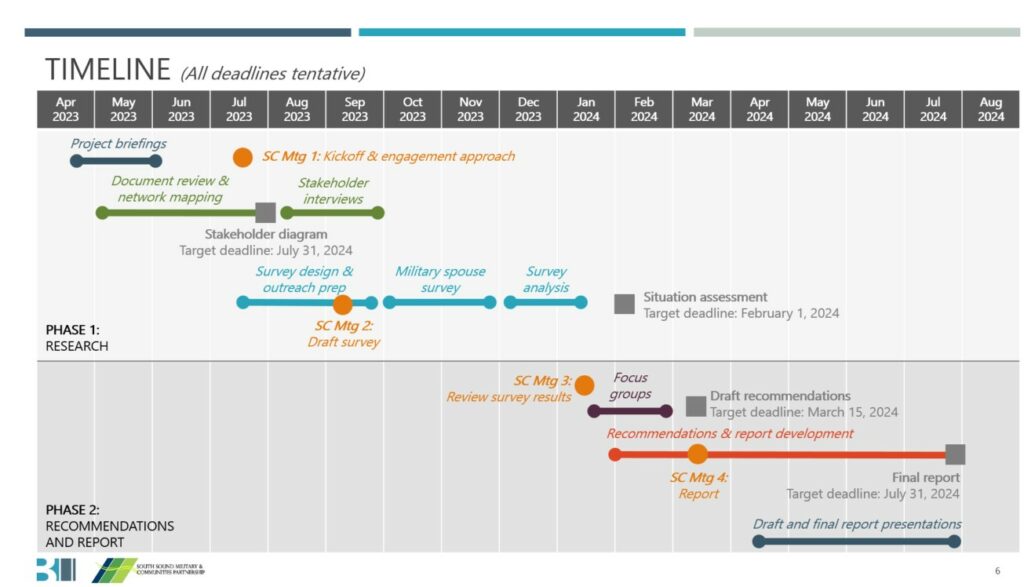 How can I get more information?
For more information, visit the SSMCP website at www.ssmcp.org or contact Maria Tobin,  SSMCP Project Coordinator, at mtobin@cityoflakewood.us.